Find a gift for any occasion at the Littleton League Gallery
Call the Gallery at 603-444-1099 or take a look to see a larger online selection of handcrafted gifts.
---
Looking for something truly special?
We have exactly that- an absolutely gorgeous hand-carved rocking chair by Richard Ruppel. Made of cherry and tiger maple, Richard's attention to detail is simply amazing.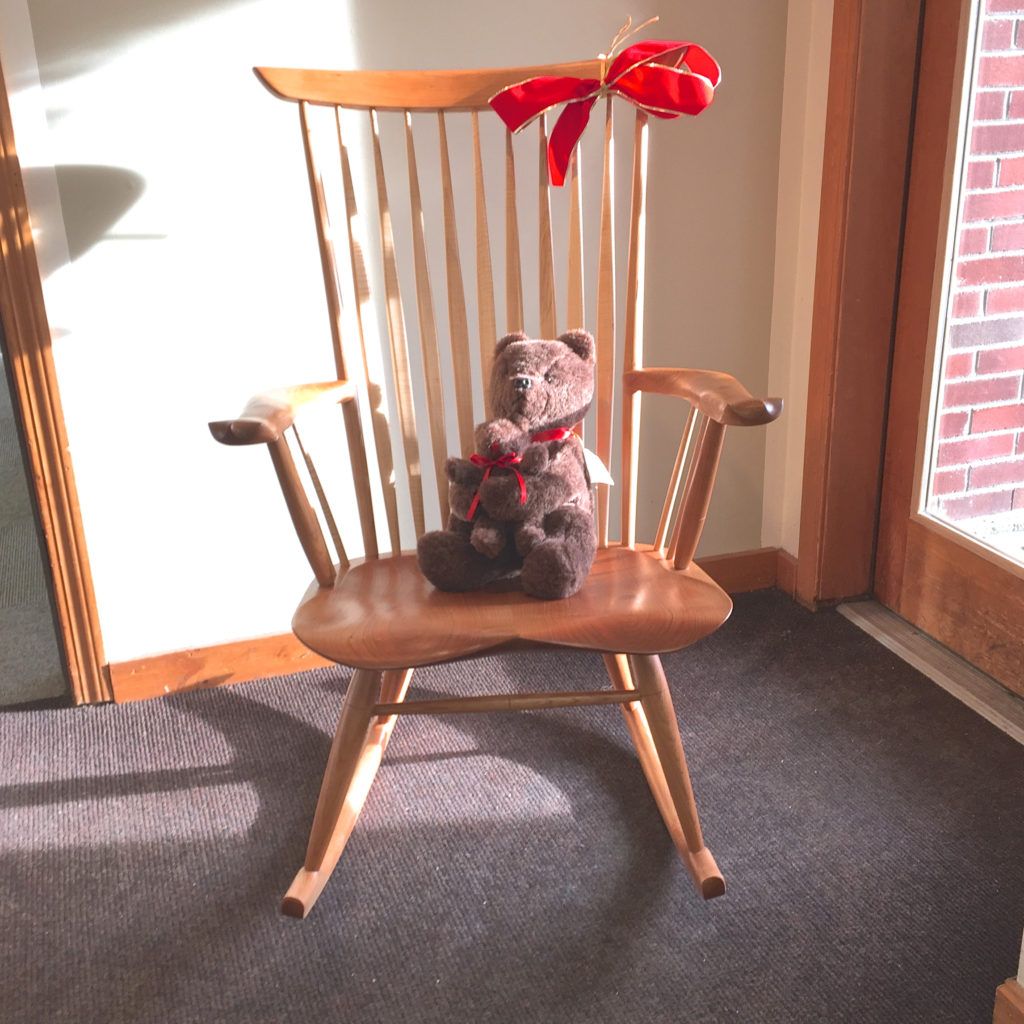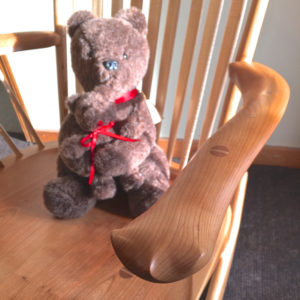 From the perfectly comfortable seat to the carefully crafted arms, this chair will be a piece that's passed on in your family for years to come.
Visit the gallery here at 81 Main Street and have a seat to experience this masterpiece for yourself!
---
CRAFTING A LIFE with things that matter. . .

Holiday Gift Guide
Happy holidays! Although it's already December we know that many of you have already been checking things off your holiday list… but what about those last few people you just can't seem to find the perfect gift for? At the Littleton League of New Hampshire Craftsmen, we have the most unique gifts around that you won't find anywhere else. We've compiled the ultimate gift guide for finding creative gift ideas for everyone on your list:
"The Cook"
The cook who has everything still craves something more. How about a casserole dish, kitchen towel, or pitcher? Practical and beautiful. Please those who spend the year pleasing you. Tom White crafts this casserole dish, while the kitchen towels are by Kate Kilgus. Or surprise him/her with the "watermelon pitcher" from David Ernster, named for its green stripes. Hand carved serving spoon by Stephen Falk.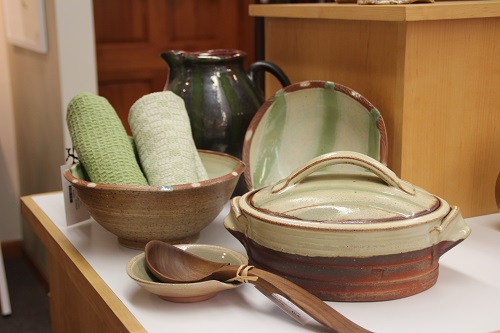 The "Jewelry Fiend"
For the girl who's always on to the next thing… she needs a box to store all of her pretty little doodads. William Taylor has handcrafted these classy and quality wood jewelry boxes with great attention to detail. Bracelets, necklaces, and earrings would all look particularly stunning atop the red velvet.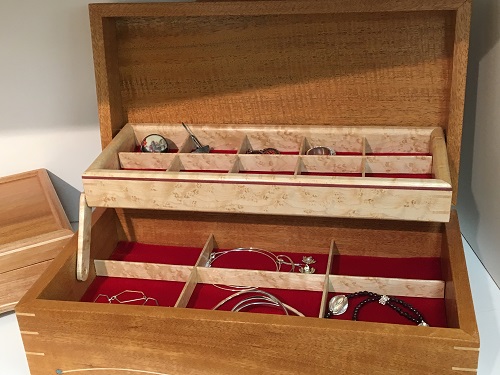 The "Outdoorsy Type"
You know them… the one who is perfectly fine with freezing out in the cold just a little longer while the rest of us are already inside drinking hot cocoa. Help them warm up this holiday with a hat, mittens, or scarf! These hats by Donna Wilson are incredibly warm. Hand-knit and then felted, they are sure to keep the heat from escaping. The mittens by Joyce Murphy-Gale are also wool, and are made using recycled, vintage and ecologically friendly materials. If that isn't cool enough, Jamie Page's handwoven scarves are made from yarn spun from her own alpacas at her alpaca farm! Warm and so soft.
So whether it's a casserole dish, some fluffy mittens or a jewelry box… the Littleton gallery has something for everyone on your list. Stop by our location on 81 Main Street, we're open seven days a week. Happy shopping! 
Can't make it to Littleton? Call us at 603.444.1099 or find a selection online here.