SEASON'S SPLENDOR


by Meggin Dossett & Paulette Werger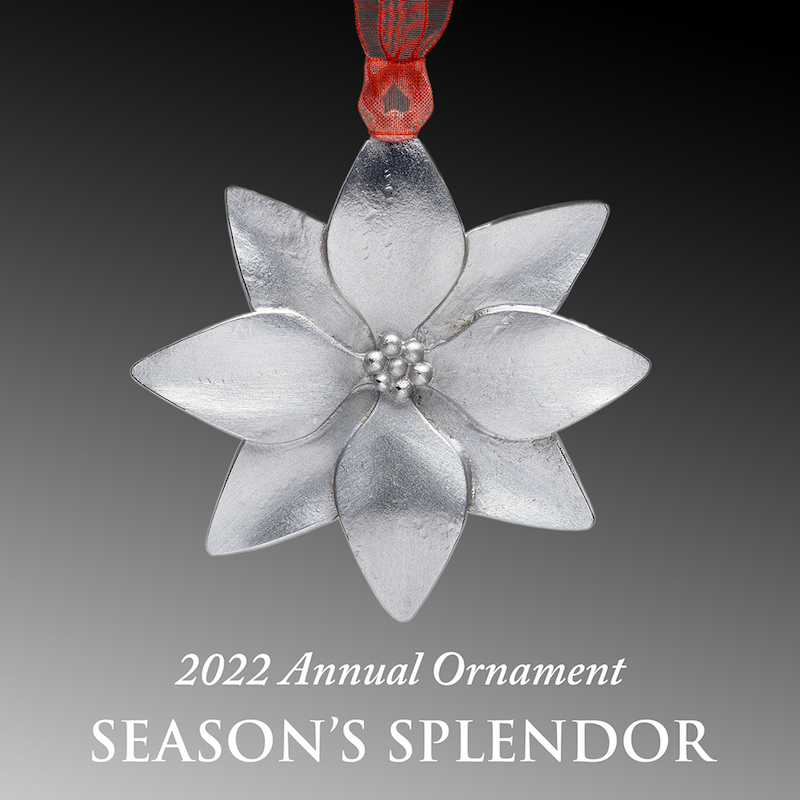 The 2022 Annual Ornament is a collaboration between League metal artists Meggin Dossett and Paulette Werger of Lebanon, NH. The poinsettia flower has traditionally been offered to bring vibrant color to long winter days, and to celebrate the warmth and splendor of the season.
Each of these cast pewter ornaments have been hand finished and inscribed by the artists. This is the League's 35th Annual Ornament.
 Please call the Littleton Gallery at 603-444-1099 and we are happy to ship to you, individually to your family , friends or your coworkers.
Limited Edition , signed & dated. $26 each, Boxed with the League Logo