JEWELRY/METALS WORKSHOPS & CLASSES
 Some Metal Jewelry Classes Are Open to Teens – Please Call to Inquire
---
Jewelry Fundamentals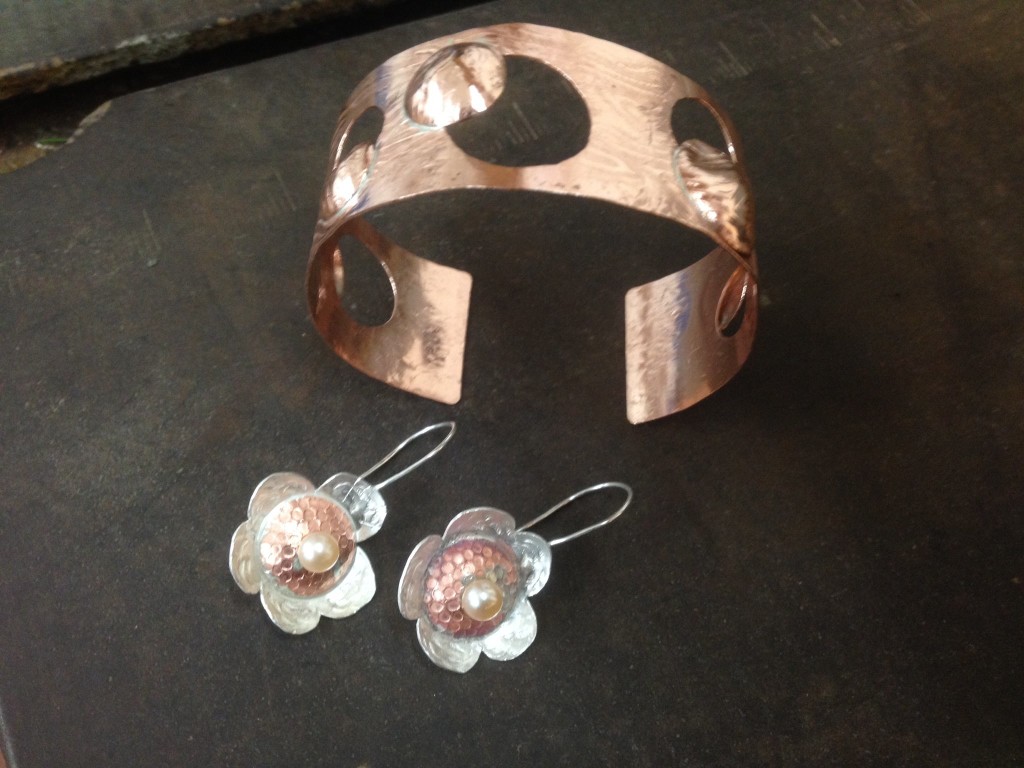 Explore fundamentals of metal-smithing, including soldering, sawing, forming, surface textures and finishing. Make a ring, a bracelet, earrings (and more!). Each project builds on the techniques learned in the last. This class can be taken repeatedly as students develop their skills and personal styles.
Two 6 Week Sessions
A. Tuesdays, May 2nd to June 6th 6:00PM – 9:00PM with Lucy Golden
B. Thursdays, July 6th to August 10th 6:00PM – 9:00PM with Jean Matray
Tuition: $203 Estimated Materials Fee: $45
---
Intermediate Jewelry with Jean Matray

Learn new techniques while working on your own projects. The group chooses a single technique to explore during the session, such as bezel setting & soldering. The instructor leads group creative discussions where students learn from and inspire one another. Materials available for purchase.
One 6 Week Session
Thursdays, May 4th to June 8th 6:00PM – 9:00PM with Jean Matray – FULL
Tuition: $203 Estimated Materials Fee: TBD

---
Prong Settings with Tom Woods

In this day long workshop, instructor Tom Woods shares what he has learned about making prong settings for cabochons and faceted stones. Participants will make a pendant or ring that has a stone held in place using prongs. Learn how to measure and lay out prongs so the finished jewelry piece looks symmetrical and balanced. Learn effective soldering and fusing tricks for prong work. Come away with a beautiful piece of jewelry. The instructor will have stones for you to select from, or you may bring one of your own. Soldering experience required.
Two Day Workshop
Saturday & Sunday, May 27th & May 28th 10:00AM to 3:00PM
Tuition: $120 Estimated Materials Fee: TBD
---
Basic Bezel Setting with Sinead Cleary

Ever want to know how to bezel set stones? This one-day workshop will cover the basics of how to make a bezel setting. You can set anything that has a flat bottom and any shape top stone, glass, clay and more. Learn tips and tricks on how to set your stone perfectly, how to clean up your bezel and create a beautiful polish. Instructor will provide silver bezel strip, silver wire, silver sheet, and a small assortment of stones for students to purchase.
One Day Workshop
Sunday, June 25th 10:00AM to 4:00PM
Tuition: $90 Materials: $10-$30
---
Stacking Rings in a Day with Sinead Cleary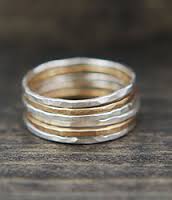 In this one day class, we will make several rings that will stack together. Each ring is different yet all go together. Using assorted wire of different thickness and width, we will shape them into rings, solder them, and using hammers to create textures. If time allows, we will also add stone or other decorative elements on each ring to provide a variety of rings. Instructor will have silver wire and gold filled wire on hand for students to purchase. Estimated cost of materials will be from $10 to $30, depending on how much used.
One Day Workshop
Sunday, July 23rd 10:00 to 3:00PM
Tuition: $90 Estimated Materials Fee: $10 – $30
---
Metals Open Studio Hours
Wednesday 9-12 & 6-9 PM
Need more independent time in the studio to continue working on a class project or start other personal projects?   A  monitor will be available to oversee the studio.
Students provide their own materials, but may utilize the tools, soldering and finishing equipment in the studio.
$5.00 per hour      ~      10 hours for $40.00
Prerequisites:  Students who have completed Jewelry Fundamentals and at least one course of Guided Open Session may use the Metals Open Studio.
---
VISIT US:
Littleton Retail Gallery
81 Main Street Lower Level
Littleton, NH 03561
603-444-1099
---
JOIN THE LEAGUE LEAGUE HEADQUARTERS

OUR MISSION: The mission of the League of NH Craftsmen is to encourage, nurture and promote the creation, use and preservation of fine contemporary and traditional craft through the inspiration and education of artists and the broader community.
© League of NH Craftsmen. Website Design by Sullivan Creative.